Raquelle's recent post really resonates with me tonight. I'm writing here somewhat unexpectedly, but unexpectedness has been a theme around here the past couple of months, so I think I'm ready to run with it.
In January, I posted that persisting is a big thing for me right now. This week, I'd add that I'm also trying to give myself room to breathe, something I really haven't done well since that post six weeks ago. I'm on the cusp of spring break (a mere FOUR! days away), and it's a truth that ought to be universally acknowledged that teachers must decidedly earn their breaks. I feel like I've spent the last six weeks continually diving in to cold water, coming up again for brief moments but never really stopping to breathe.
I need to work on that, I know.
On the one hand, the past six weeks have been a fantastic exercise in persistence. I kept up my exercise routine, and I added on to it when February started (this is now Week 6 of Couch to 5K).
On the other hand, I overdid it. Not in terms of exercise, but in overextending myself, and you'll almost never hear me say that. Should I have done that? There are arguments for both sides, but I'm going to tackle this head on and say that overextending myself was the right thing to do in the moment. In mid-January, The Spouse lost his job of more than a decade and a half. It was a shocking shift, coming on the heels of several weeks in which we'd been excited that this would be the year we'd pay off some debt and make some good progress on personal/family goals.
I'm the family accountant, and the family résumé-writer, thanks to a past life before I got my PhD. I was thrilled I had some practical skills to help him navigate the job transition, but also scared to death about the financial implications and what would come next.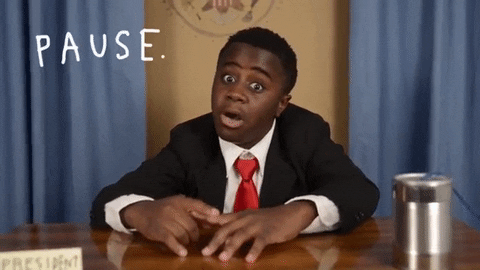 But I'm resourceful. I picked up some small side gigs in February, while The Spouse took on more parenting time to help compensate. I pulled extra hours for a few weeks, including weekends (on top of my Mock Trial coaching and my teaching and the other obligations this year). As a family, we worked hard to pull together during the uncertainty, and I'm proud of how we teamed up.
I was even prouder when The Spouse landed a fantastic job in a fairly short period of time. It was a huge relief for many reasons, but also great because it meant I didn't have to keep overextending.
We've only just come out of that uncertainty stage. Our lives have shifted a bit on a day-to-day basis, in ways that are new and somewhat strange and yet really great at the same time. I think we're in a good place, and things are moving forward. We're settling in.
But I haven't really begun to breathe, something I realized Sunday night when I started hyperventilating and pouring out all my stresses about this week.
The last six weeks have been INTENSE.
I don't think I really realized how intense until the past few days, as I got closer to the Final. Week. Before. Spring. Break! and encountered a number of asks for my attention, realized the piles of grading I had, and came to terms with the craziness of my schedule between now and Friday.
I think it's also important to note that there have been several instances of GOOD THINGS in these stressful weeks – The Spouse's job, of course, but I also recently got some exciting news that I can't yet share (but will soon, perhaps even this week). In other words, I don't think this stress has been for naught.
All this, then, to say that if you're having a stressful, busy end-of-winter, and having a hard time breathing – I feel that, too. But let's remember to breathe.